Monday Oct 03, 2022
245: From Fashion Model to Nutritional Bar Startup! How Lizanne Falsetto Sold her Business & Started a New Brand: betterland foods™.
Lizanne Falsetto is the Founder and CEO of Betterland Foods. Years before she became a world-renowned CEO, Lizanne Falsetto began her entrepreneurial journey at her kitchen table, inspired both by a family recipe and desire to solve a personal problem. On that table, the original thinkThin bar was created: a revolutionary bar that would become one of the most sought-after health foods on the market.
Lizanne is a prescient food pioneer and protein expert who understood the benefits of a high-protein, low-sugar lifestyle 20 years before the widespread adoption of the ketogenic diet. As thinkThin scaled to reach a global audience, Lizanne became the first in the industry to stamp "gluten-free" on product packaging, ultimately paving the way for an entirely new retail category on store shelves: the nutrition bar. Lizanne's original instinct for a clear market opportunity in health food evolved into a 20-year tenure as CEO of one of the fastest-growing health food brands in history. thinkThin was acquired by Glanbia in late 2015.
Lizanne founded Betterland Foods on the vision of a kinder, more sustainable food system. She and her team are committed to innovating in several categories to deliver the next evolution of accessible, clean, and protein-rich products that deliver superior taste and health while treading gently on our planet, creating a better food future for all. Lizanne is also an active member of the Young Presidents' Organization (YPO), a board member of the Global Health & Wellness Network, Mayo Clinic Champion, host of the Vitality podcast, and the 2021/2022 Chapter Chair of the Pacific Coast Gold Chapter.
This Episode is Sponsored By:
With Masterclass, you can learn from the world's best minds, anytime, anywhere, at your own pace. You can learn a science-based approach to the art of persuasion selling and motivating yourself from Daniel Pink, or improve your negotiation skills from Chris Voss, or you can learn how to be a disruptive entrepreneur from Richard Branson. With over 150 classes from a range of world class instructors, that thing you've always wanted to do is closer than you think. As a listener to this podcast, you can get 15% off in annual membership, go to: millionaire-interviews.com/masterclass
Great leaders don't do anything alone. Find the support you need to delegate those details with Belay. Belay has been helping business leaders with staffing solutions for over a decade. And you can find that out by checking out Episode 84 of our podcast where Austin interviewed the founder of Belay, Bryan Miles. Belay is offering an exclusive VIP offer to all of our podcast listeners, so just text STORY to 55123 to claim your VIP offer.
Shopify is the all-in-one commerce platform to start, run, and grow your business. Shopify gives entrepreneurs the resources once reserved for big business so upstart, startups, and established businesses alike can sell everywhere, synchronize online and in-person sales, and effortlessly stay informed. Go to: millionaire-interviews.com/shopify to start your free trial and get full access to Shopify's entire suite of features.
First impressions are everything, so if you're looking to make an impact with your online content, you need Issuu, the easiest way to make your creative ideas come to life and share everywhere you want to be seen. Issuu is the best platform to create and distribute beautiful digital content from marketing materials to magazines, to flipbooks and brochures, and more. Get started with Issuu today for free, or if you sign up for premium account, you'll get 50% off when you go to millionaire-interview.com/issuu and use promo code millionaire at checkout.
Anthony in Ireland became a Patreon member not only to get access to more Patreon content but also to pay it forward and help the Podcast grow. Become a Patreon member now and gain access to more informative business content, sign up today at: millionaire-interviews.com/patreon
Want to Support the Show? Well we'd love for you to join our Patreon Group!  What's in it for you?  Well you'll instantly get a scheduled call from Austin, where he'll help you with your current or future business... Sign-Up Now at millionaire-interviews.com/patreon. 😀😎😍
---
---
*** For Show Notes, Key Points, Contact Info, Resources Mentioned, & the Fabulous 4 Questions on this episode visit our website: Lizanne Falsetto. ***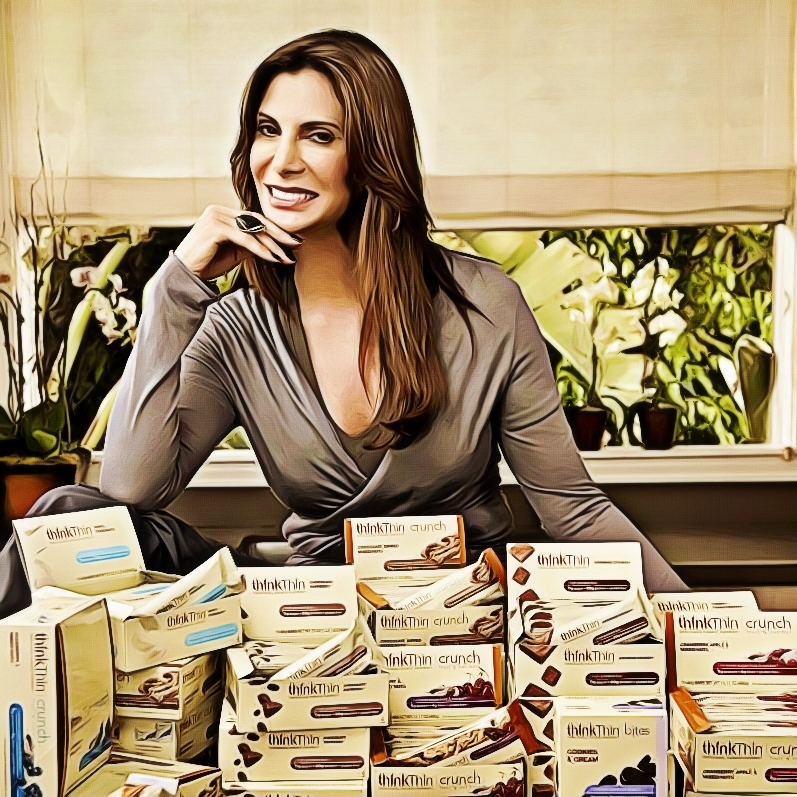 Support this Podcast via Patreon
---
---
Feedback? Questions? Comments? We would love to hear from you! Hollar at us via: Facebook Group (@MiPViPs), or Twitter (@acpeek or @millionairepod), Instagram (@millionaire_interviews), LinkedIn (@austincpeek), Facebook (@millionaireinterviews), or Email: austin@millionaire-interviews.com. 😎😍😀